NEW:

Boma Dinner & Night Safari

BOOK NOW
Join us at Jukani Wildlife Sanctuary for a True African Boma dinner followed by a night safari through the Sanctuary.

Bookings are essential, so please contact us to secure your spot. Call 082 979 5683 (Lara), 074 974 2736 (Cornelle), 076 163 0183 (Andrew) or send a mail to boma@jukani.co.za or simply book below.
Cost per adult is R650, children aged 3 to 12 pay R325 (Price valid till 31/12/2023)
Price from 01/01/2024 - 31/12/2024 = Adult R700, Children aged 3 - 12 R350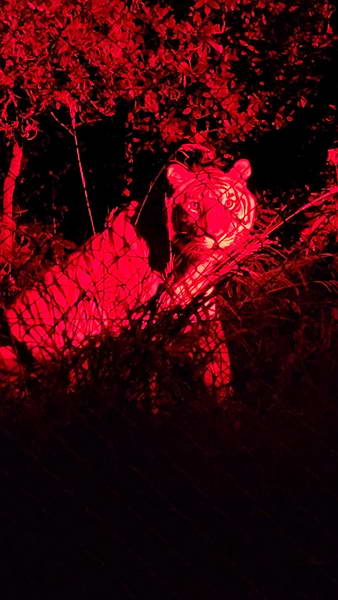 Embark on an enchanting African adventure with Jukani Wildlife Sanctuary's Boma Dinner and Night Safari. Rooted in African heritage, the Boma Dinner, a communal gathering under the expansive African sky, offers a unique setting inspired by the San People's concept of an enclosed space. Enjoy a 3-course South African dinner by the fire, featuring Waterblommetjie tartlets and classic potjies, creating a culinary journey mirroring the warmth of home.
The night safari, a magical exploration under the African moon, unveils wonders guided by rangers. Witness the thrill of red eyes in the dark, revealing the watchful gaze of a Bengal Tiger or the elusive presence of a leopard and jaguar. The slower pace of the night safari brings hidden details to life, adding an extra layer of thrill to your adventure.
The crescendo awaits as the night safari concludes, serenaded by the laughter of a spotted hyena, calling you back to the enchanting embrace of the African night. This experience transcends the ordinary—a narrative waiting to be written in the heart of Africa's wilderness. Join us for an evening seamlessly blending culinary delight, wildlife wonder, and the timeless allure of Africa.
Tours will be confirmed once 8 people have booked. When you select a date, we look at the closest date to the one you chose to determine that there are more than 8 people booked (including your party) and that sets the date. We will then contact you telephonically to confirm this date. Please make sure to read our T's and C's. Please make sure to put down all the dietary requirements of each person in the party.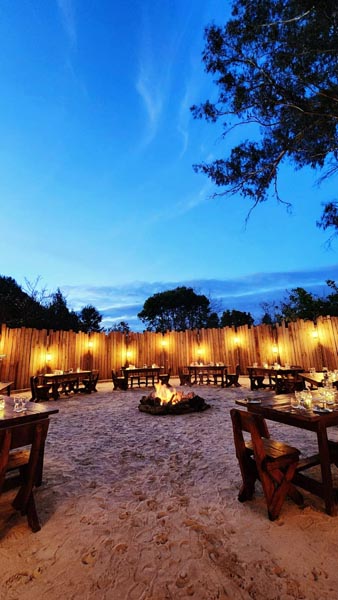 Associated Files